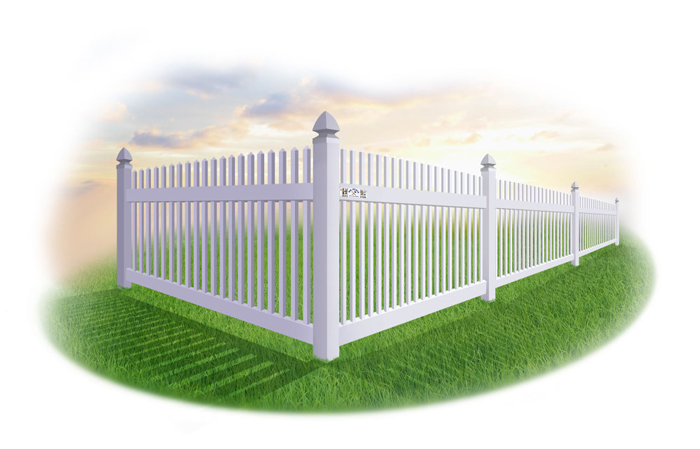 Complete PRIVACY and STRENGTH for your Panama City, Florida Property
Another classic picket vinyl fence we offer is the Ares white picket vinyl fence style. Our Ares white picket vinyl fence style fences offer the same security for domestic boundaries, but the Ares offers the Pyramid Cap design on the Pickets instead of the traditional dogear.
This Ares white picket vinyl fence style is commonly used around Bay County on residential and commercial properties. Ares white picket vinyl fences have evenly spaced vertical boards, and the pickets are attached to horizontal rails. Ares white picket vinyl fences are offered in an array of different panel styles. We have an Ares Straight Top panel, an Ares Sunrise, an Ares Sunset, and a closed top Ares style picket vinyl fence. By having multiple options, we are giving our customers the chance to be unique, so that not every Ares style white vinyl picket fence you see is the same.
Instant

Fence Quote

With our Free Fence Estimator Tool, it is easy to compare different configurations, options, and styles. Get an instant price quote to help you decide which option is right for you!
a closer look
Professional-Grade

Features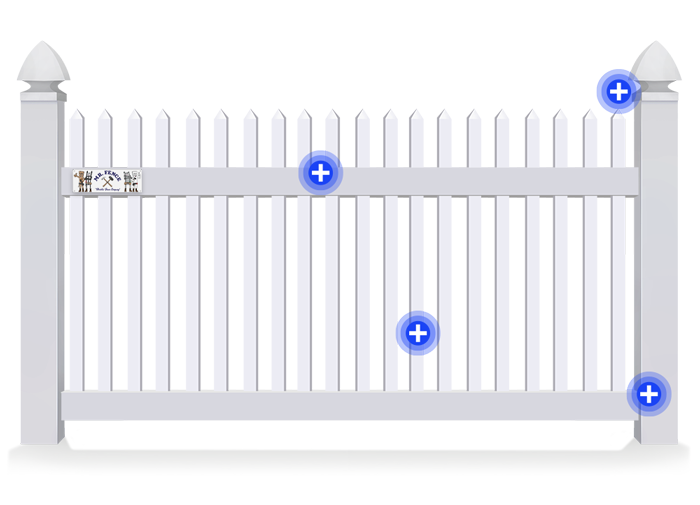 decorative post caps
Decorative post caps finish off the beautiful style of our vinyl fences
premium vinyl rails
Our vinyl rails are thick and strong - delivering superior strength to our vinyl fences.
premium vinyl pickets
Our vinyl pickets are thicker and stronger than most vinyl fence options on the market. This quality ensures your fence will survive the challenging weather that is so common in the Panama City, Florida region.
Strong Posts
All of our vinyl fence posts are set 30" deep in solid concrete.

Why Mr. Fence Olympus Vinyl Fences are Better!
Mr. Fence of Florida's Olympus vinyl fences can be customized with a variety of decorative styles, ranging from from full privacy to semi privacy, offered in white or tan with many post cap options. For your peace of mind, all our vinyl fences are backed with a lifetime craftsmanship warranty.
Call today to let a member of our sales team help you design the fence of your dreams.
Yes. Many people are surprised to learn that a properly installed vinyl fence can easily stand up to the harsh weather. Winds, rain, hot temperatures are no match for a quality vinyl fence.
Our vinyl fences are available in white and tan.
Our vinyl fences should not color, but it can fade over time.
Yes—our vinyl fencing comes in a variety of standard heights, and we can custom size your vinyl fencing as well.
Vinyl fences have durability you can count on. No matter what they're facing, vinyl fences stand strong. They won't rot, blister, or allow the growth of fungus, and you won't have to worry about them splitting or cracking due to weather or old age. Plus, vinyl fences are resistant to fire and impenetrable to pests.
Cleaning your vinyl fence is a breeze! Just spray off dirt with a mixture of mild detergent and water and remove mildew when you see it! We also recommend that you cut any overhanging branches and do an annual or semi-annual inspection of your vinyl fence. If your vinyl fence suffers any damage, have it fixed immediately. Difficult stains can be treated with cleaning agents advertised to work with PVC materials and by following the manufacturer's recommendations for these products.
Vinyl Fence
FAQs
Have questions? Get the dirt on vinyl fences here.