Vinyl

Fences

Maintenance-Free Vinyl Fences are a great choice for Panama City, Florida Residents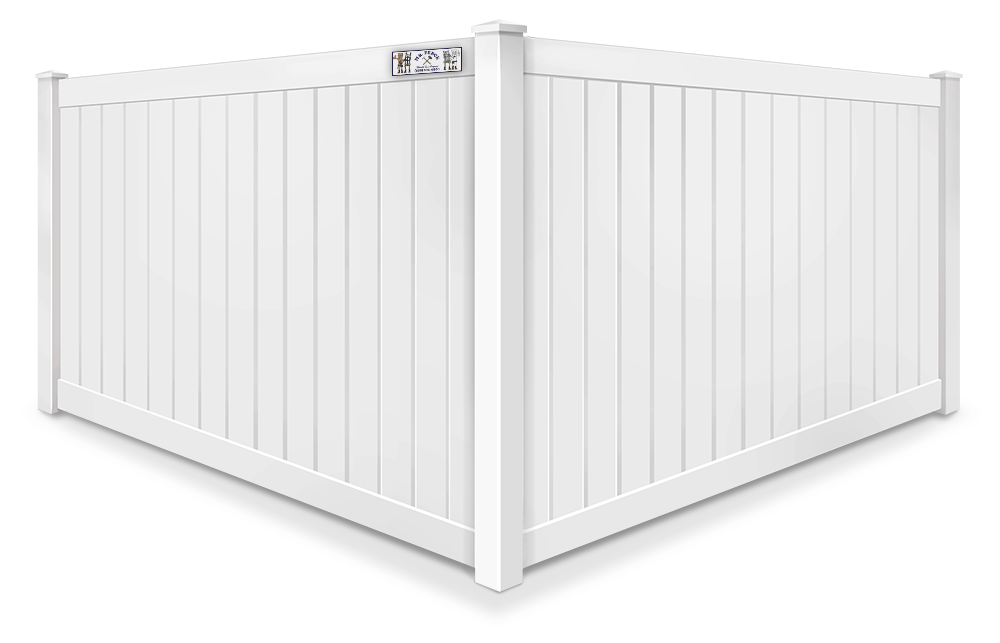 About Vinyl Fences
Mr. Fence offers Specialized Vinyl products by Olympus Fence and Supply
Mr. Fence serves Panama City and surrounding areas with high-quality vinyl fences and professional installations. We are so confident in our services that we offer a lifetime craftsman guarantee for each fence installation we provide.
---
Our Quality
Most companies use "re-grinds" or recycled pvc fence in their product to reduce their manufacturing cost. Using recycled material produces weaker extrusions than 100% virgin pvc leading to increased failures in posts and rails causing the entire fence to fail.
The products Mr. Fence uses are 100% Virgin PVC with 10 ppm Titanium Dioxide that acts as a "sunscreen" to prevent the product from breaking down, chalking and discoloring over time
Vinyl Privacy Fences
Relax and Enjoy your surroundings behind a Mr. Fence vinyl privacy fence. This is one of our most popular choice for our customers.
Eye Catching, gives a smooth finish and comes in a wider width than competitor's rails. It is built to last and comes with our 100% Lifetime Craftsmanship Warranty. Give us a call so you can have the security, safety and privacy this beautiful fence offers.
Vinyl Picket Fences
Available in an array of colors and heights that best fit your style and home design. Additional changes such as upgraded post caps and privacy with semi-privacy top can add more value to your curb appeal.
Decorative Vinyl Fencing
Vinyl fencing is a long time favorite to many customers for several purposes. It is a great choice for pool fencing, small yards and open fencing options.
Available in several heights and styles and colors. Can be a flat top design, dog eared or scalloped. If you can think of it, we can design it.

Why Mr. Fence Olympus Vinyl Fences are Better!
Mr. Fence of Florida's Olympus vinyl fences can be customized with a variety of decorative styles, ranging from from full privacy to semi privacy, offered in white or tan with many post cap options. For your peace of mind, all our vinyl fences are backed with a lifetime craftxsanship warranty.
Call today to let a member of our sales team help you design the fence of your dreams.
Vinyl Fence Warranty
Our incredible vinyl fence warranty - a promise of excellence
---
Mr. Fence's PVC fencing and railing products are manufactured with high content 10% ( 10 parts per 100 parts ) of TiO2 ( titanium dioxide ) and ultraviolet inhibitors with 100% virgin vinyl that will provide years of maintenance-free performance. Mr. Fence warrants that the vinyl fence, railing products will not peel, rot, yellow, fade, blister, rust, flake, chip, crack, corrode or be consumed by termites, solely because of defects in material, manufacturing, or exposure to ocean air ( salt spray ) . Mr. Fence further warrants that the vinyl products, using approved methods of fabrication, are free from manufacturing defects in materials and workmanship for the lifetime of the original owner(s) of the property on which the products were originally installed, when subject to normal and proper use.
Mr. Fence limits this warranty to 30 years if the vinyl product is installed for commercial use. The lifetime warranty is intended to cover the individual homeowner only. Should corporations, partnerships, government agencies, trusts, organizations, condominiums, or cooperative housing arrangements purchase the product, the warranty period is limited to 30 years from the date of purchase.
If any part or portion of the fence, railing products fails to perform because of manufacturing defects, Mr. Fence warrants that it will replace the defective materials or refund the purchase price of the defective materials and freight.
Mr. Fence does not warrant against failure of, or damage to fence resulting from settlement of the surface or structure on which the products are installed, failure of the structure ( including foundations and walls ) , accidental damage or negligence, intentional acts or damage, fire, wind, flood, lightning, or other acts of God, misuse, abuse, improper or failure to provide reasonable and necessary care of the product, exposure to harmful chemicals, vapors or acid rain, surface discoloration due to atmosphere pollution.
Mr. Fence reserves the right to discontinue or modify its products without notice. Furthermore, the manufacturer shall not be held liable for changes to its products or its offerings, nor shall be liable for differences in color of gloss of replacement material in comparison to the original product according to the standards established for weathering.
ALL Claims under this warranty must be reported in writing to Mr. Fence of Florida within thirty ( 30 ) days of the date the defect is first discovered or reasonably could have been discovered.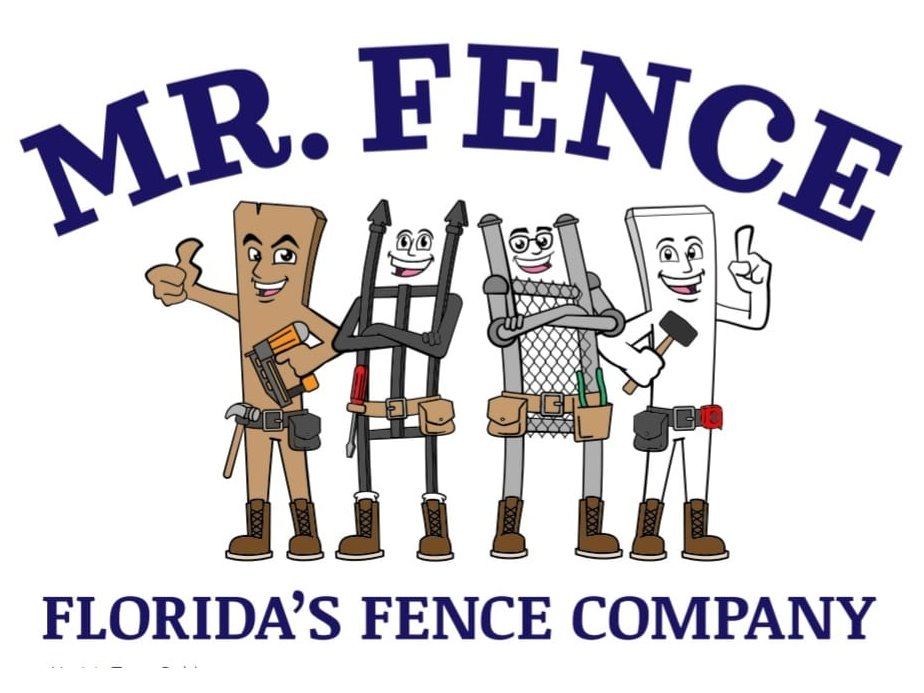 The Mr. Fence Difference
Mr. Fence of Florida is a locally owned and operated fence company located in Panama City, Florida.
As a 3rd generation "fencer", our owner Josh Glover has emerged as a leader in the fencing industry, nationally. An active member of the American Fence Association, Josh has served on several fence-industry committees and is the Chair of the "Operations Manager Committee" which developed the curriculum for the OMS School and OMS Certification through ACI. This means Josh literally wrote the book that teaches fence companies across the country - how to improve their operations and their businesses. He also serves as the lead instructor in the OMS certification program , delivering this content and leading the charge to improve the quality of the fencing industry across the United States.
As a leading expert in the industry, Josh also travels the country - teaching, training, and consulting with other fence contractors to help them improve their business and the industry, to serve their customers better.
When choosing your next fencing contractor, consider choosing the national leader in customer service and professionalism. Choose Mr Fence of Florida!
Read More
Yes. Many people are surprised to learn that a properly installed vinyl fence can easily stand up to the harsh weather. Winds, rain, hot temperatures are no match for a quality vinyl fence.
Our vinyl fences are available in white and tan.
Our vinyl fences should not color, but it can fade over time.
Yes—our vinyl fencing comes in a variety of standard heights, and we can custom size your vinyl fencing as well.
Vinyl fences have durability you can count on. No matter what they're facing, vinyl fences stand strong. They won't rot, blister, or allow the growth of fungus, and you won't have to worry about them splitting or cracking due to weather or old age. Plus, vinyl fences are resistant to fire and impenetrable to pests.
Cleaning your vinyl fence is a breeze! Just spray off dirt with a mixture of mild detergent and water and remove mildew when you see it! We also recommend that you cut any overhanging branches and do an annual or semi-annual inspection of your vinyl fence. If your vinyl fence suffers any damage, have it fixed immediately. Difficult stains can be treated with cleaning agents advertised to work with PVC materials and by following the manufacturer's recommendations for these products.
Vinyl Fence
FAQs
Have questions? Get the dirt on vinyl fences here.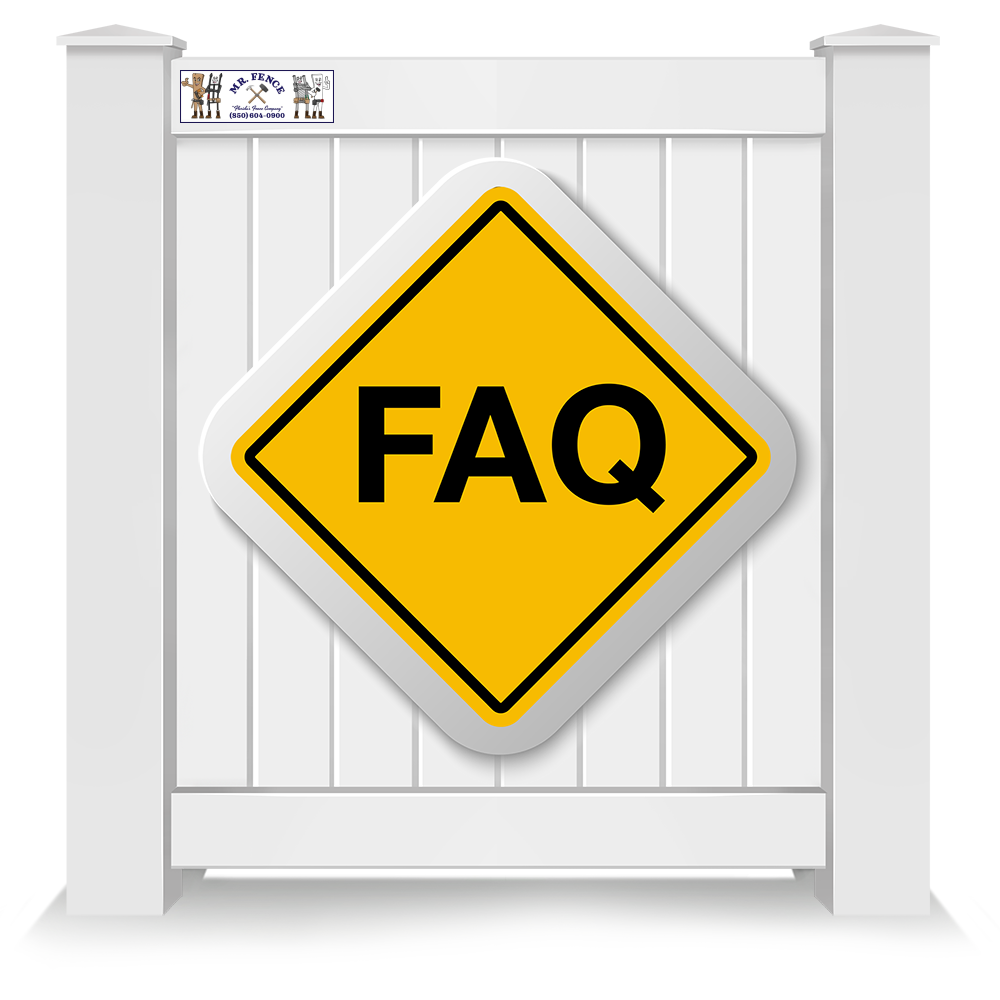 How to Get Started
Getting started is easy! Here are some of the ways you can take the next steps towards getting the perfect fence for your situation:
---
Instant Fence Estimator
Our instant fence estimator tool allows you to design your fence online - allowing you to get a rough quote on your fence instantly!
Get an Instant Fence Estimate!
Get Financing
Apply online to get financing for your new fence! It's quick and easy
Get Financing!
Talk to One of Our Fence Experts!
Click here to set-up an appointment to speak with one of our fencing experts
Talk to An Expert!