Panama City, Florida

Fence Company

Mr. Fence of Florida is proud to be the leading fence company serving Panama City, Florida and the surrounding area.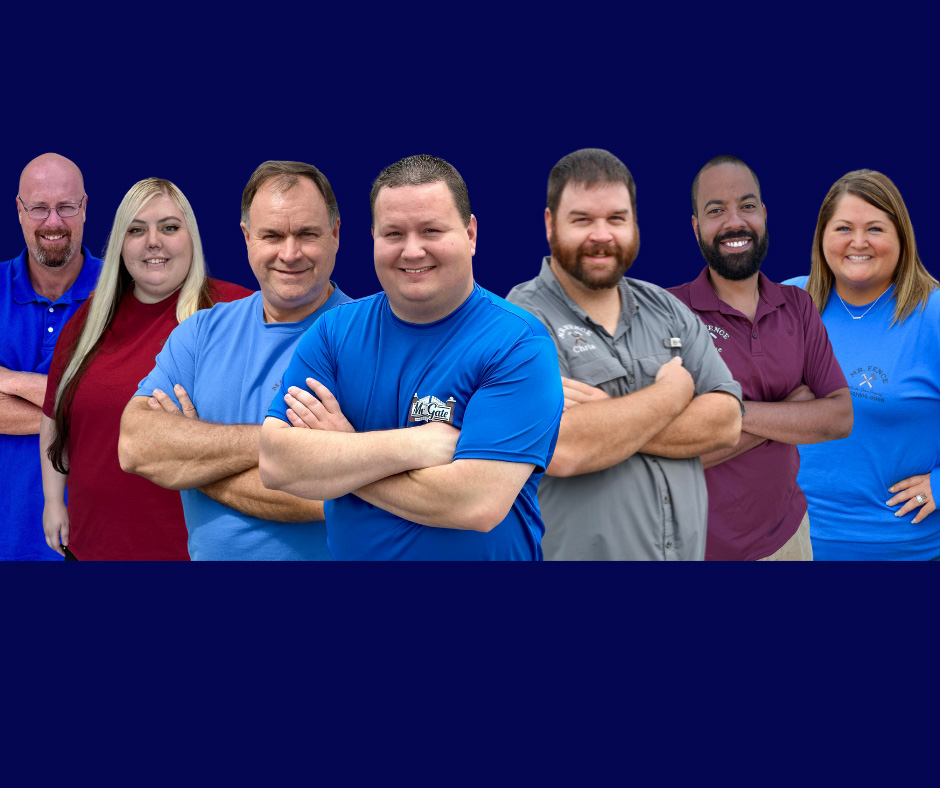 Professionalism and Talent
Mr. Fence of Florida is a locally owned and operated company located in Panama City, Florida.
It is owned and operated by Joshua Glover who has been involved in the fencing industry since he was 8 years old. Joshua's father and stepfather have both been in the fencing industry for over 30 years so Josh naturally learned extensively from them through osmosis and hands on training. In addition to his experience gained through his family, Josh is also an active member of the American Fence Association. He has served on several committees and is the Chair of the "Operations Manager Committee" which put together the OMS School and OMS Certification through ACI. Josh travels the country working with other fence contractors to help them improve their business and the industry.
After working for more than 10 years in the underground coal mines of western Kentucky, Joshua and his wife Lauren moved to Panama City with their 4 children in 2019. Shortly after, Mr. Fence of Florida was born. The company was started and built around the idea that they were building a customer service company, that also installs fences. For the first year, they ran the office out of their kitchen and dining room as they poured their hearts and souls in to building what they believed would be a fence company second to none.
Quality control and customer satisfaction are at the very core of the organization and extend outward. Mr. Fence uses no Sub-Contractors, all of the Team Members are full time hourly or salary individuals that go through continuing extensive training in order to stay on the cutting edge of installation techniques and provide the highest value possible to their customers. With these solid core beliefs and an outstanding team, Mr. Fence of Florida is able to offer an industry leading warranty with our Lifetime Craftsmanship Guarantee!
Trusted Partners
We are fortunate to work with the leading product manufacturers in the fencing industry. Some relationships span decades while others are formed as new and exciting products enter the market.
Panama City, Florida Fence Company
We are proud to be based in Panama City, Florida - serving our friends and neighbors across the region.
Our entire team lives in the area and many of them have grown up here. It is our honor to serve the community of Panama City and we are proud to have developed an incredible reputation due to the hard work and dedication of our outstanding fence team!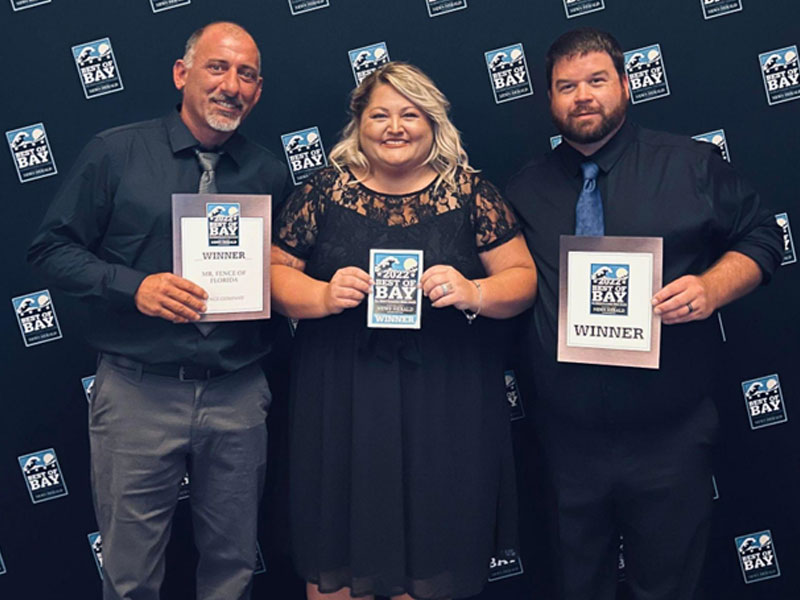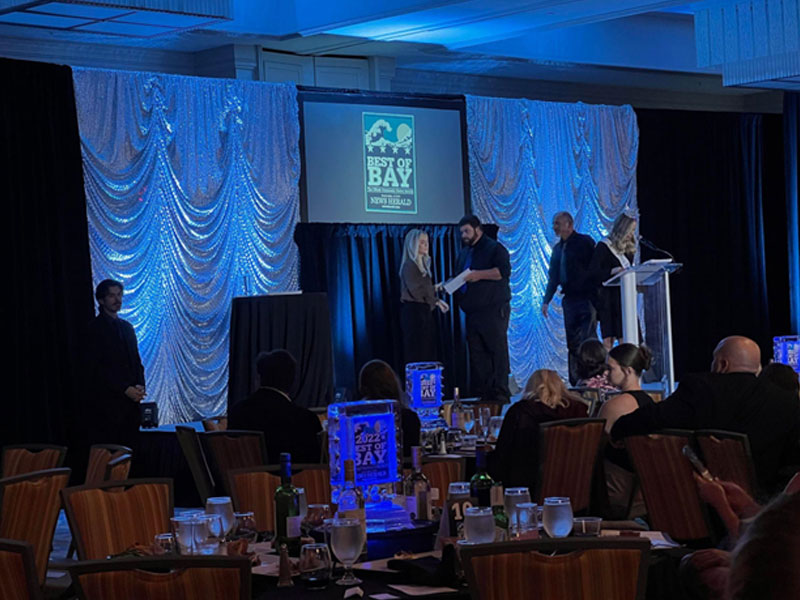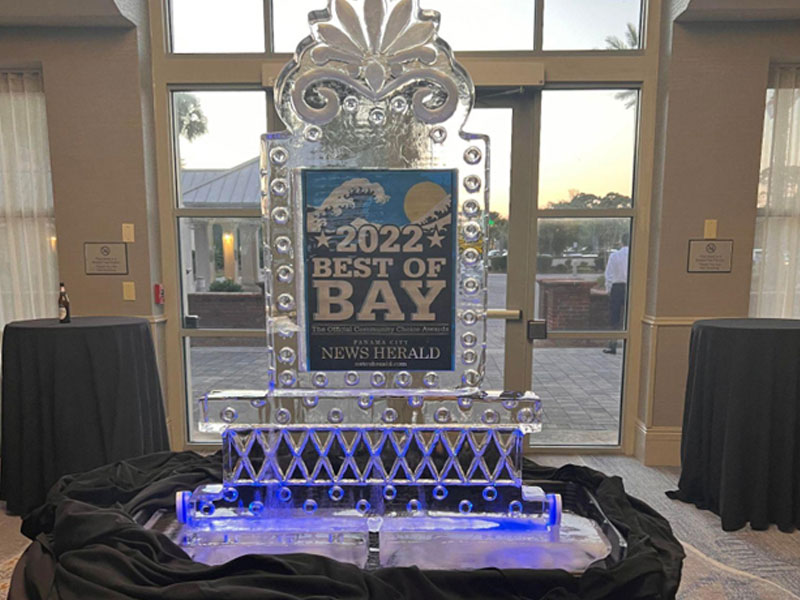 Team Member of the Month
We love to recognize our team members to show how valued and appreciated they are!
Great performance and work ethics are something to be celebrated, and we always want to encourage our entire team of wonderful individuals to adopt those same work ethics. Each month we are lucky enough to be able to give the spotlight to just ONE from everyone who is nominated by their crew Foremen. The month's winner is chosen by our General Manager and Superintendent. What does it take to be this lucky team member? They are selected based on their example of great leadership, going above and beyond their required duties, and excelling in attendance.
Christopher, Fence Installer
Anthony, Shop Welder
YES! Hearth partners with many different lenders to help you find the perfect financing option.
We accept several payment methods, including cash, checks, ACH (no fee through bill.com) and credit cards (3% fee).
Schedule a quote appointment
Discuss your project with our sales consultant during your appointment
We build you a personalized quote
Customers will then review the quote and let us know when you're ready to move forward
E-sign your documents and pay a 50% deposit
We order materials (if needed) and add you to our calendar
We call to confirm your appointment the day prior to installation
Our professional fence crew installs your new fence
Balance due
Absolutely! All of the major vendors we use even accept it—and it's how we pay our vendors.
We offer professional installation for residential and commercial vinyl fences, aluminum fences, wood fences and chain link fences.
Yes—in addition to multiple custom styles of wood fences, we can also customize vinyl fences, aluminum fences and chain link fences.
Company
FAQs
Have questions? Get the dirt on Mr. Fence of Florida.