Chain Link

Fences

Chain Link Fences are an Affordable Fencing Solutions for Panama City, Florida Residents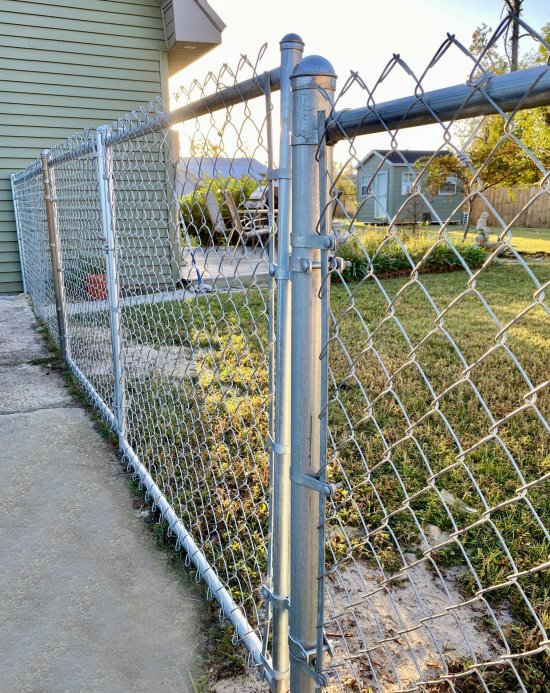 Affordability and Flexibility for your Panama City property
Chain Link Fences are a very common sight in American yards, and there is more than one reason for that. Overall, Chain Link Fences are economical, easy to maintain and repair, as well as quick to install. This great combination of characteristics makes Chain Link Fences one of the best choices a Floridian can make. If you are concerned about the safety of young children or animals, you can rest easy with Chain Link fences. Chain Link is good at keeping intruders out and pets and children in. Chain Link Fencing is very strong and resilient. Chain Link is generally made from galvanized steel but can be coated for additional security and aesthetic values. From start to finish, these fences are great for anyone who is short on time. Quick to install, easy to repair, and simple to maintain, there's almost no time taken from your busy day to tend to your chain link fence. Chain link fencing is not impacted negatively by heat, cold, or wetness, so problems you would come across with wood fencing are not generally a concern. A Chain Link Fence from Mr. Fence is extremely economical, even if you change your mind later and decide that your chain link fence isn't enough for you, there are tons of accessories that you can add instead of installing a whole new fence. Chain Link Fencing is offered in multiple different heights and if you want more privacy, you can add slats which are offered in multiple colors.
Instant

Fence Quote

With our Free Fence Estimator Tool, it is easy to compare different configurations, options, and styles. Get an instant price quote to help you decide which option is right for you!
a closer look
Professional-Grade

Features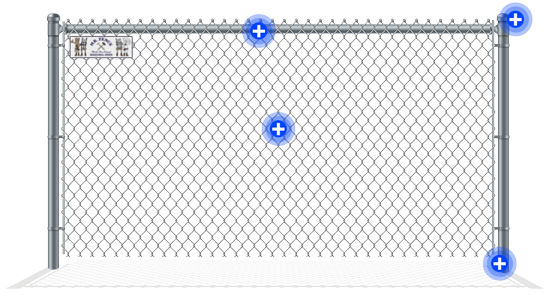 decorative post caps
Decorative post caps finish off the beautiful style of our Chain Link fences
premium Chain Link rails
Our Chain Link rails are thick and strong - delivering superior strength to our Chain Link fences.
premium Chain Link pickets
Our Chain Link pickets are thicker and stronger than most Chain Link fence options on the market. This quality ensures your fence will survive the challenging weather that is so common in the Panama City, Florida region.
Strong Posts
We use high-quality posts, buried deep and set in lots of concrete to make sure your fence is strong and straight!
Chain Link Fence
Options
Property owners throughout Panama City, Florida typically use chain link fencing of one of these types.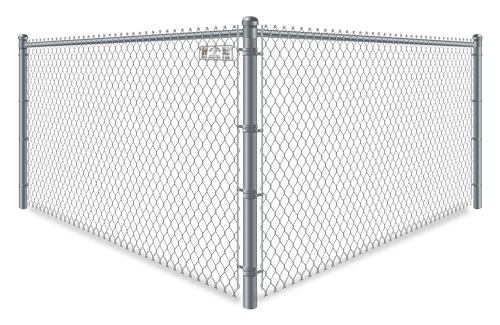 Traditional Galvanized

Chain Link Fencing

Great for commercial spaces, sports facilities, and are a cost effective option for fencing in backyards for pets.

Galvanized hot-dipped zinc coating is the most popular and inexpensive method for protecting chain-link fence systems. Preferred for decades to define property lines and protect property, galvanized chain-link offers a versatile fencing solution that will provide years of maintenance-free protection.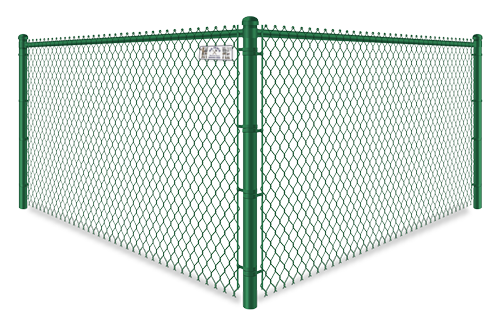 PVC Coated

Chain Link Fencing

Chain link fence available colors are black and green, because they blend in much better with grass and plants. Other colors are available on request.

Mr. Fence of Florida uses the latest generation of Master Halco's residential, commercial and industrial chain-link fence systems. Their chain link fencing systems provide the corrosion protection of zinc, with the durability and attractive appearance of a colored polyester framework and extruded PVC fabric, to ensure years of attractive and reliable performance that blends in beautifully with the Panama City, Florida environment.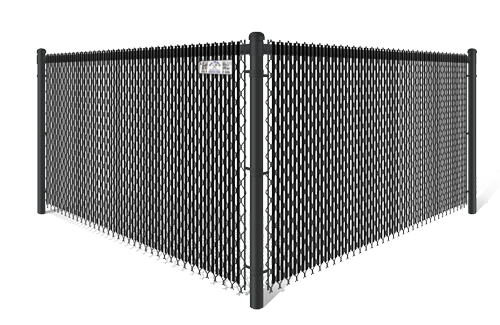 Privacy

Chain Link Fencing

This option from Mr. Fence of Florida is achieved by adding colored slats through the steel mesh so that chain link fences can act as a privacy fence. It is simply a matter of installing a chain link fence and inserting colored slats into each column of mesh to increase privacy and coverage in homes and businesses.

On top of all of these benefits, a slatted chain link is visually more appealing, so if aesthetics are important to you, choosing this style for your Panama City, Florida property is a smart choice.
Lynn Haven Sports Complex Project
Check out this beautiful complex in Lynn Haven, Florida our team completed with black vinyl-coated chain link fence and netting for a fresh, new facility ready to be used and enjoyed in the local community. Our chain link fences are high-quality and strong for your most economical fencing needs!
Chain link is an economical, long-lasting material that requires no maintenance. On average, you can expect your galvanized steel chain link fence to last about 20 years in the Panama City, Florida climate.
Yes, chain link fences are made of galvanized steel and are very strong and resilient. Vinyl coating doesn't add to the strength but can be added to help keep the steel from rusting and looking nicer longer, which can be very useful in the Florida panhandle region, where there is a lot of moisture in the air.
No, there's more! In addition to galvanized steel, we offer chain link fencing across the Panama City area that is vinyl-coated in either black or green as well as an option for adding privacy slats in the same colors. Choosing PVC color-coated chain link fencing is a popular choice for many property owners all across Florida.
You can dress up chain link fencing by adding colored slats for a more solid look and giving more privacy at your Panama City property. Another popular option in Florida is windscreens which can be added to your property's border as another option that is offered in several colors to change the look of your fence.
Tension wire can be added to the bottom of the chain link fence line to make it a perfect dog fence. The wire will reinforce the bottom of the chain link fence and prevent it from pulling up if a dog or other animal tries to push the fabric out and away from the fence line. We have installed many of these chain link dog fences across the entire Panama City, FL region.
No. It is not recommended for chain link fencing to touch the ground due to the higher vulnerability to corrosion when they do. This is especially true in Florida where we have so much moisture in our soil. Additionally, when your chain link fencing touches the ground, it can make yard maintenance more difficult.
If you're looking for a privacy fence, standard steel chain link fencing will not help you with that. However, adding the privacy slats or a windscreen can do the trick and still work well with a chain link fence option. These are popular choices with many Panama City, Florida homeowners and business owners.
Chain Link Fence
FAQs
Have questions? Get the dirt on chain link fences here.