Gates
Explore Mr. Fence of Florida's many walk and driveway gate options for the perfect addition to your fence.
Gates and Gate Operators
We are proud to be the leading gate design and installation company across the entire Florida panhandle.
The ability to create a strong gate that is beautiful while matching the style and design of your overall fence is a unique skill that most fence companies have difficulty with. That is why property owners in the Panama City region of Florida are fortunate to have a company like Mr. Fence of Florida to work with! Just about every fence that we offer for installation comes with a matching gate as an accessory option.
Fence Gates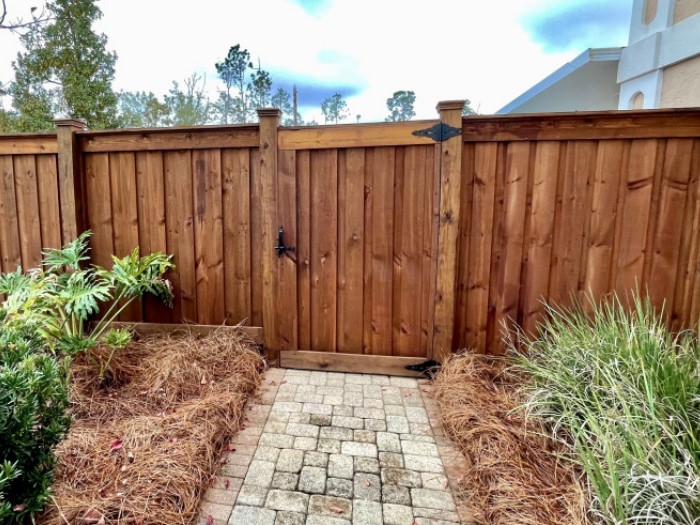 Gates are often the most important feature of your fence. They receive the most wear and tear, so they must be strong! Gates also are the natural focal point of a fence since it is the one feature that stands out as "different" along a long stretch of fencing.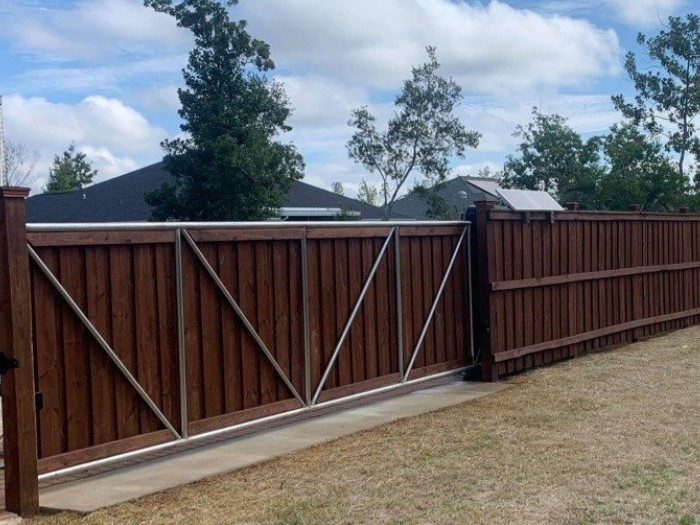 Mr. Gate is proud to offer Liftmaster automatic gate products. Specializing in all automated gates and access control systems, Mr. Gate is the area's leading installation and service provider. At Mr. Gate we have a large selection of accessories and gate operators in stock. Automatic gates are great for property owners with boats, larger riding mowers, or extra vehicles. They also provide security as they can be garrisoned by security personnel or even monitored by camera.
Existing Fences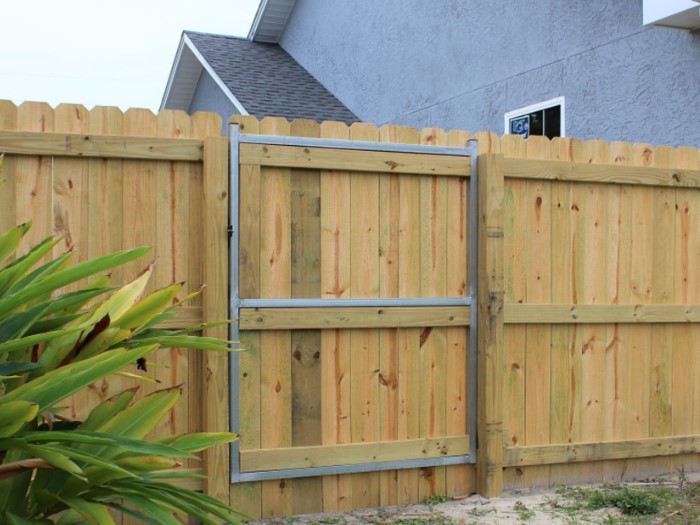 Mr. Gate installs gates on existing fences is you're looking for a new look or just tired of your current gate. Our high-quality products are all installed with professional precision by highly trained installation crews, and they are covered by our craftsman guarantee. A new gate for your fence can help tie together the look of your property or could even serve to draw attention to a specific part. With so many options, the choice is yours to make. Adding an extra gate to your property means adding an extra safety feature as well. Extra gates allow for more traffic to disperse in case of an emergency, such as a fire.
Instant

Fence Quote

With our Free Fence Estimator Tool, it is easy to compare different configurations, options, and styles. Get an instant price quote to help you decide which option is right for you!
Residential
Gate Operators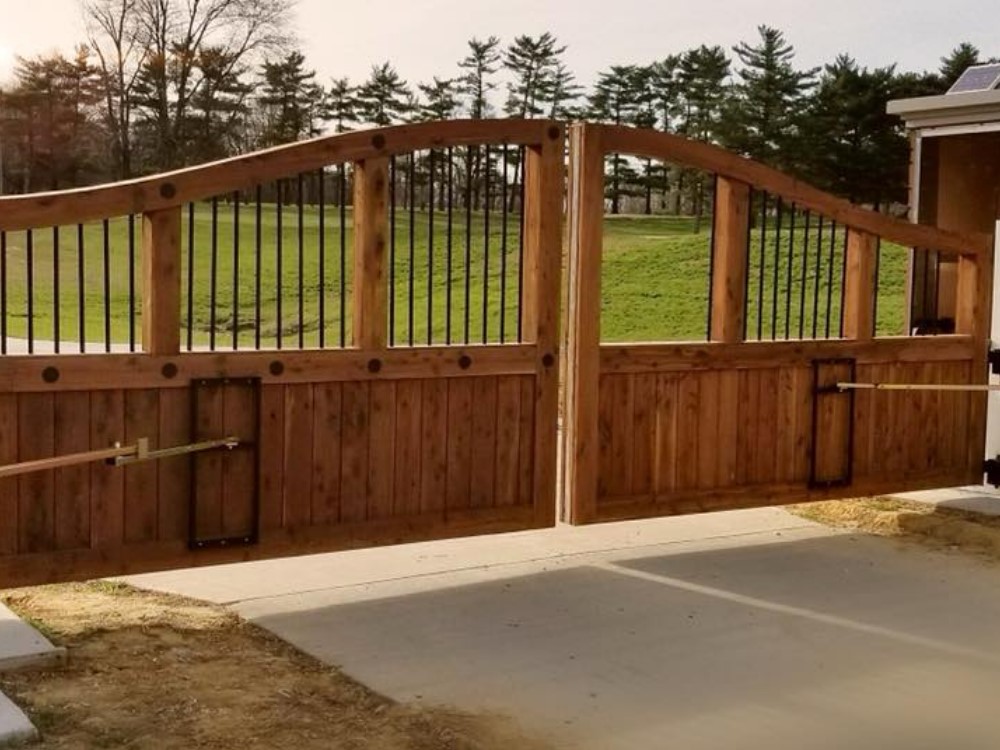 Swing or slide, LiftMaster gate operators will provide long-lasting operation you can count on, day in and day out. Explore a wide variety of our automated gate operators and systems with smooth start and stop operations, as well as easy integration with LiftMaster access control technology. Find the right gate operator to fit your needs.
Commercial
Gate Operators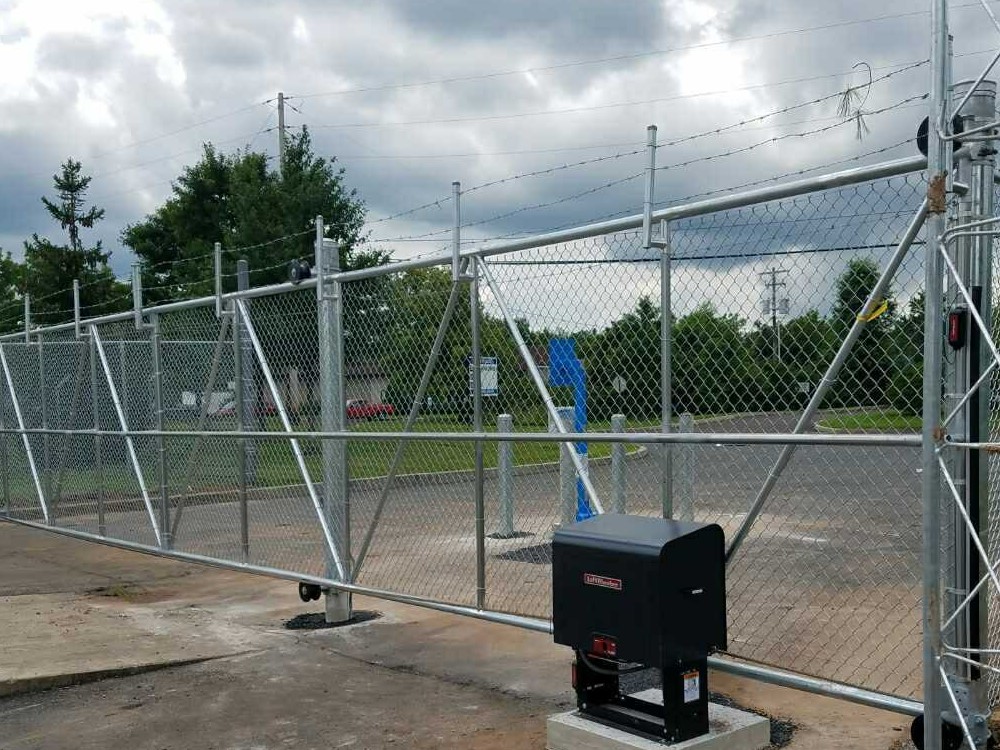 Open more business opportunities with our Liftmaster gate operators. Choose from many options, including swing gate operators, slide gate operators, barrier gate operators and heavy-duty gate operators. Complete your system with accessories that increase safety and efficiency and give you more convenient control.
a closer look at mr. gate's
Professional-Grade

Features for Residential Gates

Our residential gates have the strength and features normally found only in commercial gates. This means your gates will stay straight and strong for many years!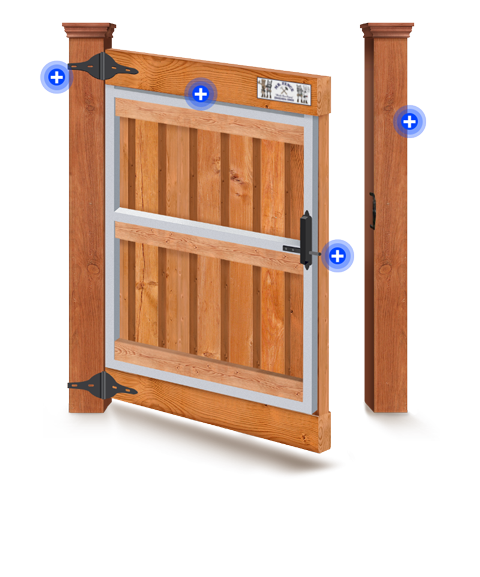 Strong Gate Posts
Our gate posts are strong and set deep in lots of concrete. Most gate failures happen because of improperly set gate posts ... but not at Mr. Fence of Florida. We know gates!
Steel Framed Gates
Many of our gates are steel framed for maximum strength and longevity. All of our gates are made in-house by our expert Shop Welder, so you can be assured the quality is outstanding! We stand behind our work 100%.
Premium Hinges
We use only high-quality premium hinges for maximum strength and longevity. Our fence experts will help you select the best hinge option for your specific situation.
Premium Latches
We use only high-quality premium latches for maximum strength and longevity. Our fence experts can help you select the best latch option for your specific situation.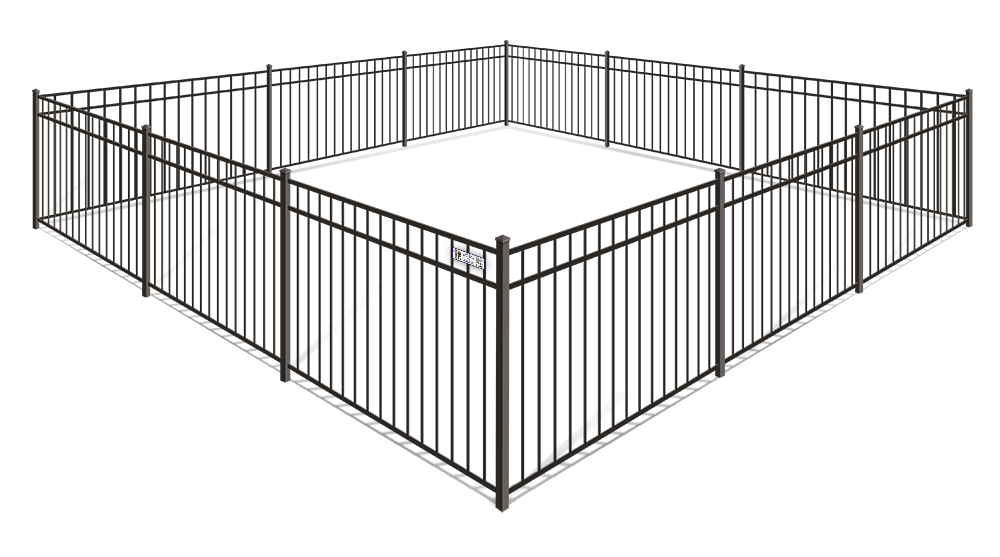 About Our Gates
In most cases, the gate makes (or breaks) the fence. A beautiful gate that is properly installed is the center-piece of the entire fence.
A gate often serves as the focal point for the entire fence project. Because of this, we have dedicated special training and attention to the design and installation of gates. Our gates are beautiful. Whether it is a custom wood gate with a steel frame or one of our aluminum gates or vinyl gates, they are all chosen and designed to maximize the beauty of your fence.
Proper installation of your gate is perhaps the most important aspect of an entire fence project. The soil and the weather in the Panama City, Florida area makes securing a gate that lasts - a particularly challenging problem. Our team is excellent at setting gates that are solid and secure through even the most challenging weather events.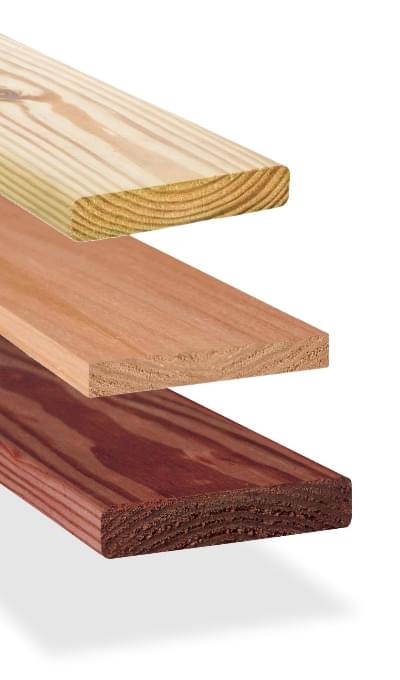 Gates Warranty
Property owners in the Panama City, Florida region get our exclusive warranty on our gates. Here are the details:
---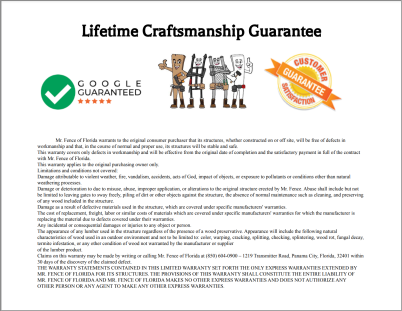 Product Guarantee
Each gate may also come with manufacturer warranties on the product itself. Depending on the specific item you choose, you will be protected by a warranty directly from the manufacturer. We will make sure you are fully informed of the specific warranty details prior to your purchase of a new chain link fence, and we will provide all supporting documentation at the time of installation.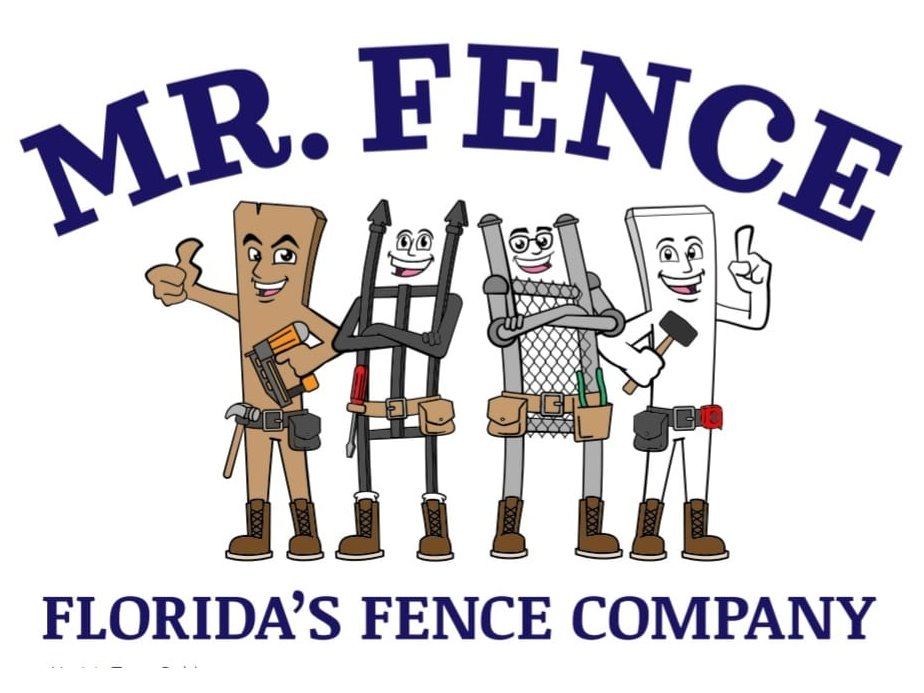 The Mr. Fence Difference
Mr. Fence of Florida is a locally owned and operated fence company located in Panama City, Florida.
As a 3rd generation "fencer", our owner Josh Glover has emerged as a leader in the fencing industry, nationally. An active member of the American Fence Association, Josh has served on several fence-industry committees and is the Chair of the "Operations Manager Committee" which developed the curriculum for the OMS School and OMS Certification through ACI. This means Josh literally wrote the book that teaches fence companies across the country - how to improve their operations and their businesses. He also serves as the lead instructor in the OMS certification program , delivering this content and leading the charge to improve the quality of the fencing industry across the United States.
As a leading expert in the industry, Josh also travels the country - teaching, training, and consulting with other fence contractors to help them improve their business and the industry, to serve their customers better.
When choosing your next fencing contractor, consider choosing the national leader in customer service and professionalism. Choose Mr Fence of Florida!
Read More
Temporary Fence Panels FAQs
Sample text to see what this will look like when it is filled in.
We can include images, videos, lists, links page structures ... really whatever we want in here.
How to Get Started
Getting started is easy! Here are some of the ways you can take the next steps towards getting the perfect fence for your situation:
---
Instant Fence Estimator
Our instant fence estimator tool allows you to design your fence online - allowing you to get a rough quote on your fence instantly!
Get an Instant Fence Estimate!
Get Financing
Apply online to get financing for your new fence! It's quick and easy
Get Financing!
Talk to One of Our Fence Experts!
Click here to set-up an appointment to speak with one of our fencing experts
Talk to An Expert!